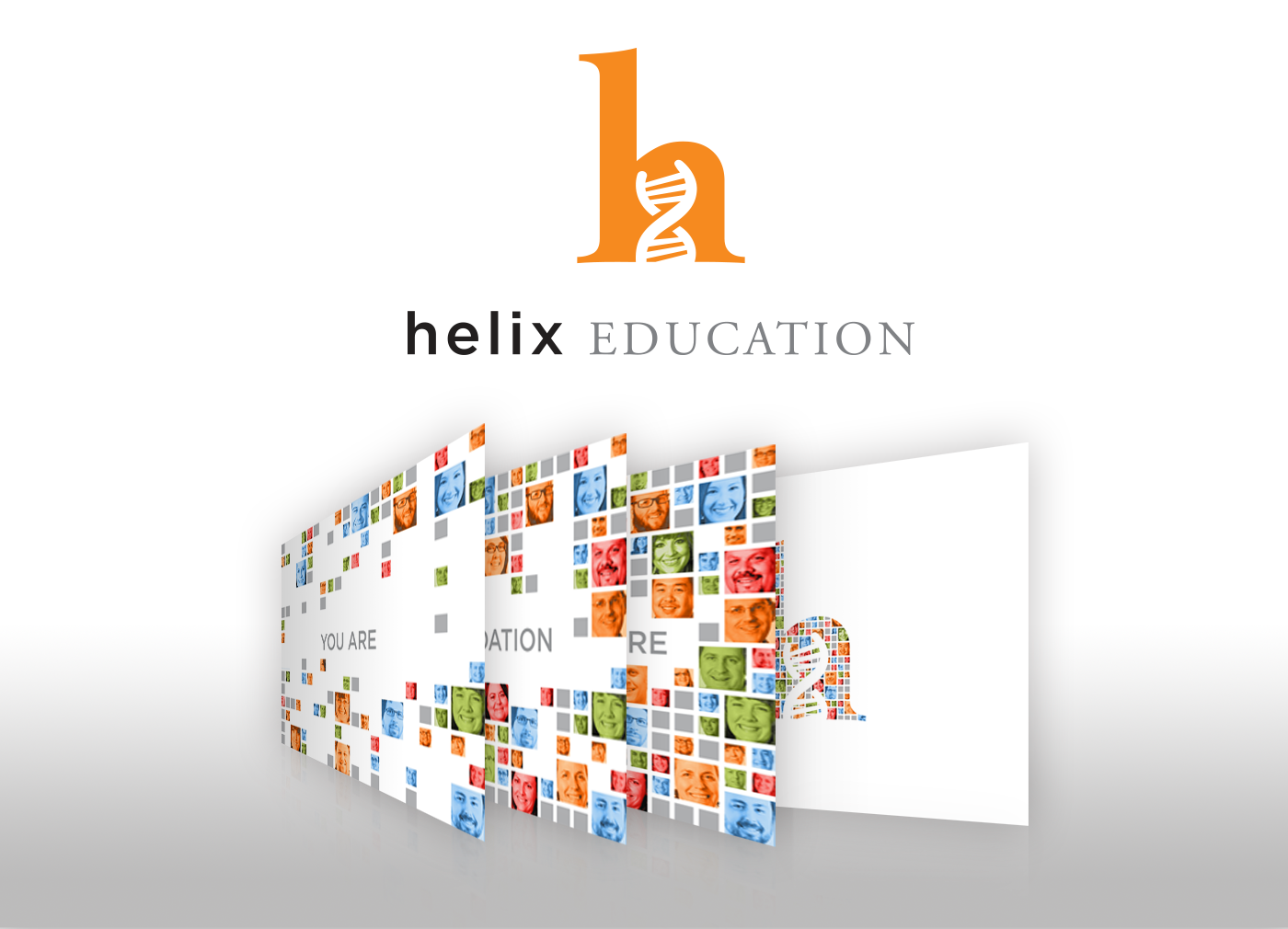 HELIX EDUCATION — FOUNDATION ANIMATION
Flash Animation \\ Motion Design \\ Sound Editing
At the 2014 launch of the Helix Education name change from Datamark, Helix hosted an event
for employees. The event was an energetic rally of the new brand name and vision. This
animation was used at the beginning, ending, and during speaker changes.
The animation was requested in Flash/.swf to increase speed to play, reload and repeat on the fly. The animation was done via ActionScript (no frames were harmed in the making of this film).
The following video was exported from Flash for other presentation uses.
Additional credits: Music \\ Deadmau5, tweaked by xoph – Creative Direction \\ Kim Carter.